MEDICAL RECORD KEEPING GUIDELINES AUSTRALIA
This article covers basic guidelines about how to manage patients medical information in Victoria. In this article you will find:
WHAT ARE MEDICAL RECORDS?
Under Australian laws, all records that contain information about a personal medical condition, diagnosis and treatment is part of a patient medical record and as such should be stored and disposed of in a secure manner. Some examples of Medical records information are:
clinical notes -handwritten or computerised 
investigations
letters from other doctors and healthcare providers
photographs
video footage.
Specialists' letters and other correspondence
Test results
X-rays and scans
Appointment books and patient accounts.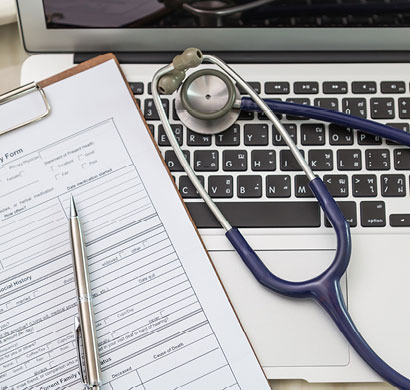 Information such as e-mails between the practitioner and the patients' insurance is not considered medical records. All medical records should contain the patient's name, practitioner name, date and description of the record.
WHY ARE MEDICAL RECORDS IMPORTANT?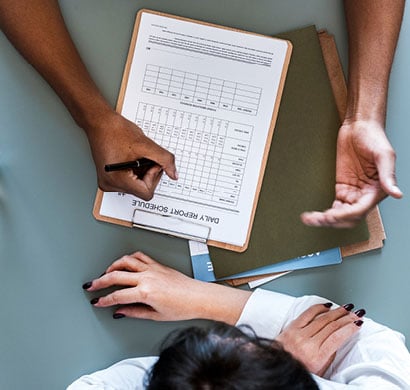 Comprehensive medical records are an integral part of a patient's wellbeing. They allow practitioners to provide a better service by understanding the clinical history of the patient. 
Detailed medical records are also a shield that protects the practice from complaints and medical negligence claims. They are often used as evidence in legal proceedings and can save the practice from financial loses. 
If the practice has records from a patient that has complained about his treatment outcome, its records should be kept indefinitely or seven years after death.
HOW LONG SHOULD I KEEP MEDICAL RECORDS?
From a legal perspective, medical records should be kept until there is little or no risk of legal litigation. However, it's fairly difficult to predict when a complaint may arise, so all practices must follow the national scheme and comply with the state laws regarding document retention and disposal.
For adults, records must be kept seven years after their last visit.
For children, their records must be kept until they are 25 years.
Public hospitals, community health services, and extended care facilities must comply with the Retention & Disposal Authority: PROS 11/06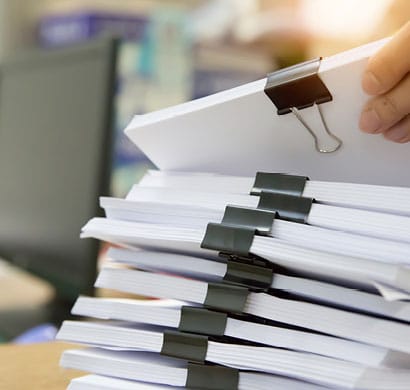 WHAT ARE MY OBLIGATIONS REGARDING THE STORAGE OF MEDICAL RECORDS?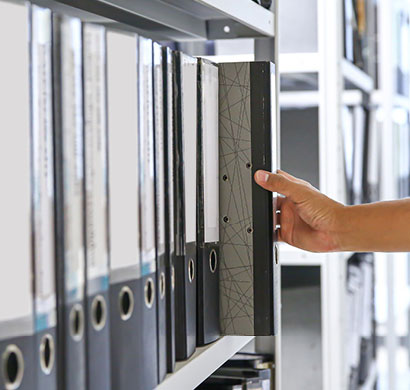 The Privacy Act, article 11 establishes that all medical records must be protected, therefore practice/practitioners – must ensure that there are safeguards in place to protect a patient's health information.
While the Privacy Act don't specify procedures to protect patient's information, reasonable measures need to be taken to guarantee records are safe. Some measures include:
Printed records need to be stored in facilities with lockable physical security that protects the records.
Electronical records need to be protected using software and passwords.
Regular backups must be done.
Records need to be disposed of in a secure manner when they are not longer need it.
HOW SHOULD I DISPOSE OF MEDICAL RECORDS?
Australian laws are very strict regarding medical records disposal. All practices/practitioners must ensure the complete records de-identification. This mean they are required to take the necessary measures to protect patient's information.
When securely dispose of medical records ensure to keep a log with:
A certificate of secure document destruction may be required in order to provide proof all the reasonable measures to protect the patient's information have been taken. To download our template for secure document disposal log click here.
Melbourne document shredding service is a professional secure document destruction agency, we comply with all the requirements for secure document destruction in Victoria.
CAN I SCAN RECORDS INTO AN ELECTRONIC FORM AND DESTROY THE PRINTED RECORDS?
Even though having the original documents is recommended, storing large amounts of paper is expensive. So you may want to scan the original document and save it to be able to destroy the paper based record.
Under current Australian laws, practices/practitioners can opt for this option, but they must ensure the scanned documents have enough resolution and save with the patient's electronic records, then the original record must be destroyed in a prompt and secure manner.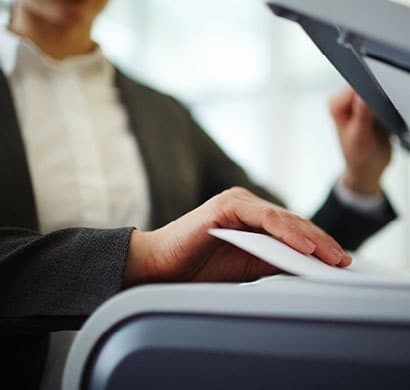 WHAT SHOULD I DO IF THE PRACTICE IS PERMANENTLY CLOSING?
If you are closing the practice permanently you will need to take the necessary measures to ensure patients can access their medical records and continue with their treatments. In Victoria you are required to:
Publish a notice in the local news paper informing about the closing.
Take the necessary measures to notify patients about the closing and how do you plan to handle their records. This may include emails and phone calls.
Transfer medical records to other practices when the patient requires it.
Transfer medical records to other practices when the patient require it.
Provide the medical records directly to the
patient concerned
Finally, all the records that haven't been transferred to other practices or passed to the patient must be kept safe until the end of the statutory time.
Please follow and like us: